Hi,
You can check if your PC meets the minimum system requirements for Windows 11. They can be found on
Microsoft's website
. Some of the most important hardware requirements are:
CPU

- 1 GHz?or?faster, 64-bit processor or System on a Chip, with 2 or more cores (if you have at least Intel Core 7th-generation or AMD Ryzen 2nd generation, it should be supported)

Storage

- 64 GB or larger

RAM

- at least 4 GB

System firmware

- UEFI, Secure Boot capable
But probably the easiest way how to check your PC's compatibility with Windows 11 is to use a
Windows 11 compatibility checker tool
, that is a part of
PC Health Check
in Windows 10.
To check if you have Windows PC Health Check installed, you have to go to
Settings
>
Apps
.
When you have it, you have to open it and you should see
Introducing Windows 11
panel with a possibility to click on the button Check now: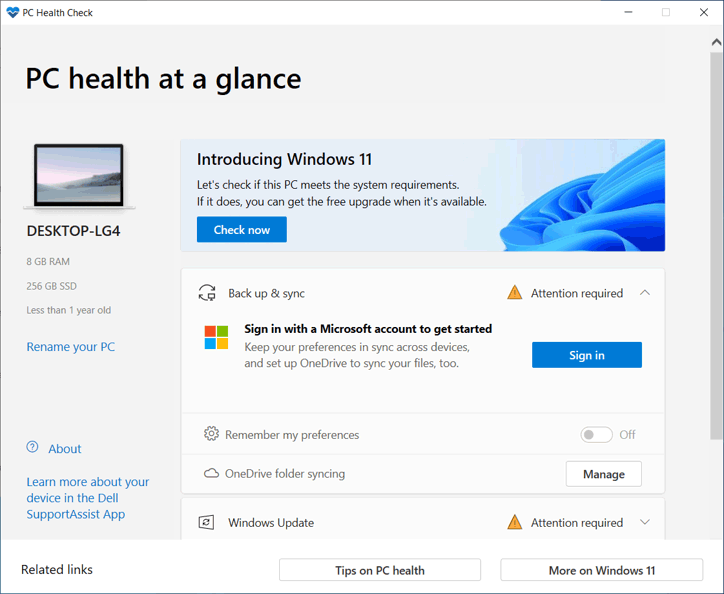 After you click on
Check now
button, you will find out if your PC will run Windows 11 or not: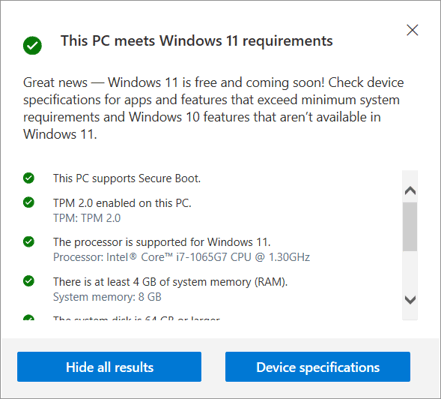 If your PC doesn't meet the minimum requirements, you will see the notification "This PC doesn't currently meet Windows 11 system requirements". You can also see the reason why your computer can't run Windows 11.